About Us
NOBLE PROFESSION,
BRILLIANT PHARMACISTS
College of Pharmacy (For Women), Chincholi, Nashik was established in 2006 with 3 teachers instructing 10 students in 1 department, and has boomed to 17 teachers educating 279 students across 2 departments in 2018-19. The institute has emerged as a Centre of Excellence within a short span of time.
Extending our founder Dr. Vitthalrao Vikhe Patil's vision of empowering women through education, the college is on an unending mission of raining standards. College library is the centre of academic activities and provides great ambience for study. A total of 14 laboratories quench the students' thirst for practical operations.
Located in a picturesque 5 acre campus away from the rough and tumble of urban life, the college provides 100 MBPS internet connectivity, WiFi campus, and 100 KVA solar power plant. The institute has nurtured many university rankers and our students have delivered sterling winning performances in countless co-curricular and sports events.
Other facilities include transportation, hostel with separate building for girls' hostel, canteen, auditorium, cooperative store, bank extension counter, fitness club, indoor and outdoor sports, and 24x7 power back up to keep these amenities up and running.
Facilities
Library
Laboratories
Hostel
Canteen
Auditorium
WiFi Campus
ICICI Bank Extension Counter
24x7 Power Backup for College and Hostel
Transportation
Our Vision
To emerge as the most preferred pharmacy educational institute with global recognition and developing competent and socially sensitive pharmacists committed to healthcare needs of society.
Our Mission
To develop students as global citizens with conscience, commitment and dedication.
To create world class facilities and ambience for advanced level of teaching, research and practical training.
To recruit and retain highly motivated and qualified faculty to promote the cause of teaching and learning.
Programme Educational Objectives(PEOS)
The specific objectives of a programme can be defined on following counts:
Basic Knowledge: Graduates of the program will be having strong background in pharmaceutical sciences and able to use these tools in Pharmaceutical industry, hospitals and/or institutes for success.
Core Competence: To provide students with a solid foundation in Pharmaceutics, Pharmaceutical Chemistry, Pharmacology and Pharmacognosy fundamentals as per the requirement of Pharmaceutical Industries, Community and Hospital Pharmacy, Clinical Research and also to pursue higher studies.
Extensiveness: To train students with respect to following aspects:

Drug regulation
Drug Management
Drug Production
Patient Management
Management of Health Services
Generation of Information
Dissemination of Information
Community Leadership
Pharmacovigilance
Program Outcomes (POs)
The Program Outcomes of Bachelor in Pharmacy course are:
Pharmacy Knowledge:An ability to acquire , demonstrate, core and basic knowledge of Pharmaceutical and Life Sciences
Planning Abilities:An ability to develop, implement , effectively plan and organize work using time management, resource management, delegation skills and organizational skills to achieve goals in specified timeline.
Problem Analysis:An ability to identify, analyze, interpret data and take appropriate decision to solve problems related to routine Pharmacy Practices by applying acquired knowledge.
Modern Tool Usage:An ability to understand, choose and utilize Modern techniques and computing tools for Pharmacy practices by considering constraints.
Leadership Skills:An understanding of pharmaceutical management principles and apply these to one's own work, as a member and leader in a team, to manage projects to facilitate improvement in social health and well being.
Professional Identity:An ability to recognize, analyze and communicate Pharmacy professional values as a healthcare promoter.
Pharmaceutical Ethics:An ability to understand and use professional, ethical, legal, social issues and responsibilities for well being of the society.
Communication:An ability to comprehend, write reports, present and document to communicate effectively for exchange of professional information to Pharmacy community and society.
The Pharmacist and Society:An ability to overcome the societal, health and legal problems by providing better pharmaceutical care relevant to the Pharmacy profession.
Environment and Sustainability:An ability to recognize the impact of the professional Pharmaceutical solutions in social and environmental circumstances for sustainable development.
Life-Long Learning:An ability to recognize the need to engage in continuous Professional development by taking in consideration timely feedback and technological changes for life long learning process.
Program Specific Outcomes (PSO)
Pharmacy Students are able to:
PSO 1: To build graduate to excel in technical or professional careers in various pharmaceutical industry and/ or institute and /or Health care system through rigorous education. Also analyze and communicate the skills, values of their professional roles in society.
PSO 2:To learn, select, apply appropriate methods, procedures, resources and modern pharmacy-related computing tools with an understanding of the limitations.
PSO 3:To operate, control, analyze and evaluate chemical substances and finished products also processes within permissible limits.
PSO 4:To design a system, component or process to meet desired needs within realistic constraints such as economic, environmental, sustainability social, ethical, health, safety and manufacturability for humans.
Quality Objective
To enrich students with knowledge, skills and research aptitude to successfully compete for entry level position in Pharmaceutical Industry and Healthcare Service Sector, especially Wellness and Nutraceutical Industry or pursue higher education M. Pharm, MBA or Ph. D. in Pharmaceutical Sciences and related interdisciplinary field.
Develop, integrate and apply knowledge through pharmaceutical sciences (i.e., pharmaceutical, social/behavioural/administrative, cognitive and clinical sciences) to evaluate the scientific literature, explain drug action and reactions, solve therapeutic problems and advance population health and patient care with pharmacy practice.
To develop the capacity building abilities and value addition of students to become a good teacher who will work effectively both as team member and as leader in various educational institutions and academic research for society and students.
To engage students in innovative activities by using in generous thinking to envision ways of accomplishing social entrepreneurship or to run a N.G.O. To develop a women pharmacist who will cater the demands needed by society about providing medicines for various health ailments and as a proprietor.
Quality Policy
To enable students to grow towards their full potential and meet high expectations of Industry and Society.
To inculcate innovative attitude in the future pharmacists.
To provide knowledge through experienced academicians and an ideal environment for research and innovation.
To provide highly qualified and skilled pharmacist from rural youths who are economically backward.
To develop a sense of social obligation and discipline among our students not only to make a better technocrat but also a better human being.
Student Co-curricular Achievements
Student Academic Achievements
Student Sports Achievements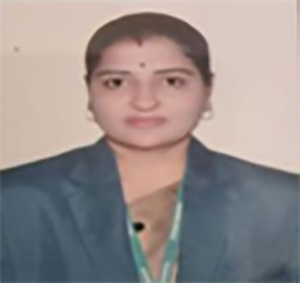 Dr.C.J.Bhangale
Principal
Dear students,
The College of Pharmacy (For Women) was established in 2006 with great visionary thoughts of Hon'ble Shri Balasaheb Vikhe Patil that to provide women with a modern, liberal education and thus transform society and the nation. We have modern lab duly equipped with advanced instruments. Our campus is Wi-Fi enabled. We have excellent library equipped with latest books including book bank facility to the students.
We have spacious class rooms equipped with latest teaching aids. Our college is committed to maintaining an academically rich and professionally competent environment by encouraging the enterprising skills of our students. Our faculty members do support and play a vital role in the overall development of our students and the institute.
With the support of qualified, dedicated and hardworking faculty, the institute has achieved enviable ranking in a short span and I have no doubts that with this pace, College of Pharmacy (For Women), Chincholi will march ahead of other eminent institutes at the national level. Our teaching-learning process is mainly based on motivation and motivating factors. We believe in disciplined, secured, congenial, serene, relaxed, and stress free environment of education to achieve coveted educational destination.
I am Proud to say that our students are doing excellent in academics, sports and cultural activities with high values and ethics. The institute provides scholarships to economically weak students with good academic records.
The management is highly supportive for the overall development of the students and faculty.
I extend my best wishes to all the students in reaching their objectives and goals that lead to true success in their career path.
Thank you, with best wishes